17 April 2023
Ecomaison gives a boost to reuse and recycling performance

---
Ecomaison gives a boost to reuse and recycling performance
Ecomaison, the government accredited eco-institution concerned with end-of-life household objects and materials (excluding electrical and electronic), organizes collection and sorting solutions aimed at reuse and recycling. Furniture, bedding,  tools, toys,  and more recently, building materials are the targets. All with a very admirable progression, as we are about to hear from Ecomaison chairwoman Dominique Mignon.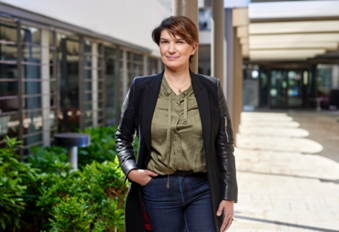 What issues are involved in the concept of extended producer responsibility (EPR), notably in fitting-out and furnishing?
Our primary ambition is to develop French recycling of used products and materials at best cost while decreasing carbon emissions across the whole value chain. We can thus offer local supply solutions for industrial companies using recyclables as raw materials, notably enabled by the premium we pay to furniture or bedding manufacturers for their use of two very strategic recyclables: timber and resilient foam. From its very first year of operation, this scheme contributed to a 20% increase in the furniture industry's incorporation of timber recycled by Ecomaison.
2022 benchmarks : 
•    1.2 million tonnes of scrap furniture and bedding, reused, recycled, and value recovered to the tune of almost 95%
•    850,000 tonnes of recycled timber from furniture
•    550 like-minded partner associations
•    400 industrial companies involved in waste collection, recycling, and value recovery
•    2 x the performance in furniture reuse and recycling compared with 2021

"Ecomaison nowadays unites over 10,000 members, manufacturers, and distributors or traders. We provide them with assistance in their compliance with regulations."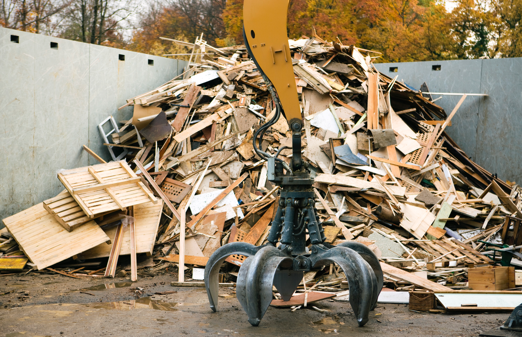 What will be the consequences of extending your future mission to the building sector?
Last September, the powers that be accredited us for the organization of building material collection and recycling ("REP PMCB – category 2", non-mineral products). 
By rolling out a complete service for household goods, we already meet a heavy demand from those members who are subject to extended producer responsibility obligations. By providing a one-stop-shop, Ecomaison offers all professionals a simple, integrated solution on both the regulatory and operational fronts. 
Expansion into building waste will gradually enable us to generalize our sorting of materials at source and consolidate large volumes of waste for recycling, especially timber and wood. We expect this expansion to have an effect both on the quality of the secondary raw materials provided to industrial companies and on the optimization of management costs in respect of this waste. 
What specific services are you implementing for this sector?
Our first service will be a single portal for subscription, declaration, and access to these services by all sectors. The second element of our member offering is the installation of containers and a dense coverage of collection points for their waste and that of their customers. As things stand, jobbing contractors already have access to 5,500 collection points including half of the public waste disposal centres that accept trade waste. Our goal is to reach 12,000 collection points in 2024. A mobile app is being developed so that everyone can quickly find a nearby point where they can deposit their end-of-life products with a view to reuse or recycling. 
---
see you next week for the next episode!
find also the eurobois series on the social networks of the show