20 December 2021
DESIGN MAT presents the « BARIO complete sliding door »
The BARIO sliding door consists of welded steel profiles, 6mm transparent tempered glass, 2mm tempered steel infill panel and sandblasted matt black powder coated paint.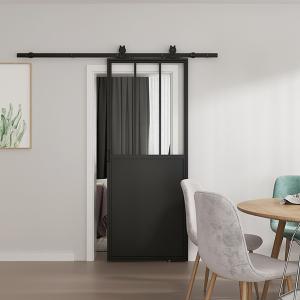 Available in 2 heights: 2040 and 2200mm, and in 3 widths: 730, 830 and 930mm.
The sliding door is pre-drilled and tapped for the Quadrat sliding door fitting. It is delivered "ready-to-install".
The QUADRAT sliding door fitting is combined with the BARIO door. This sliding door track is a complete system in matt black powder coated hardened steel. The design of the QUADRAT range is unique and protected. In addition, the sliding door track can be made to measure in order to adapt the desired length to your project.
---
To complete the range of interior carpentry, the Bario canopy is made up of welded steel profiles in matt black color, thus providing more robustness and precision. We use 4mm and 6mm tempered glass for user safety in case of glass breakage.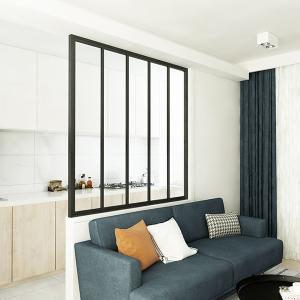 There is the possibility to choose the shape of the canopy for interior use. Indeed, the canopy exists in several widths: 330/630/930/1230 / 1530mm and in several heights: 1080mm, 1300mm and 1500mm.
For ease of installation, the BARIO canopy is delivered "ready to install".