30 March 2021
« France must export added value! »
French timber, like many other industries, has felt the impact of the pandemic on its functioning, but it broadly comes out smiling with an announced growth of 8% in 2020, boosted by export opportunities that many businesses have seized upon. French Timber chairwoman Florence Perrucaud reveals her vision of the market and gives one major piece of advice: convert timber in France, then export it.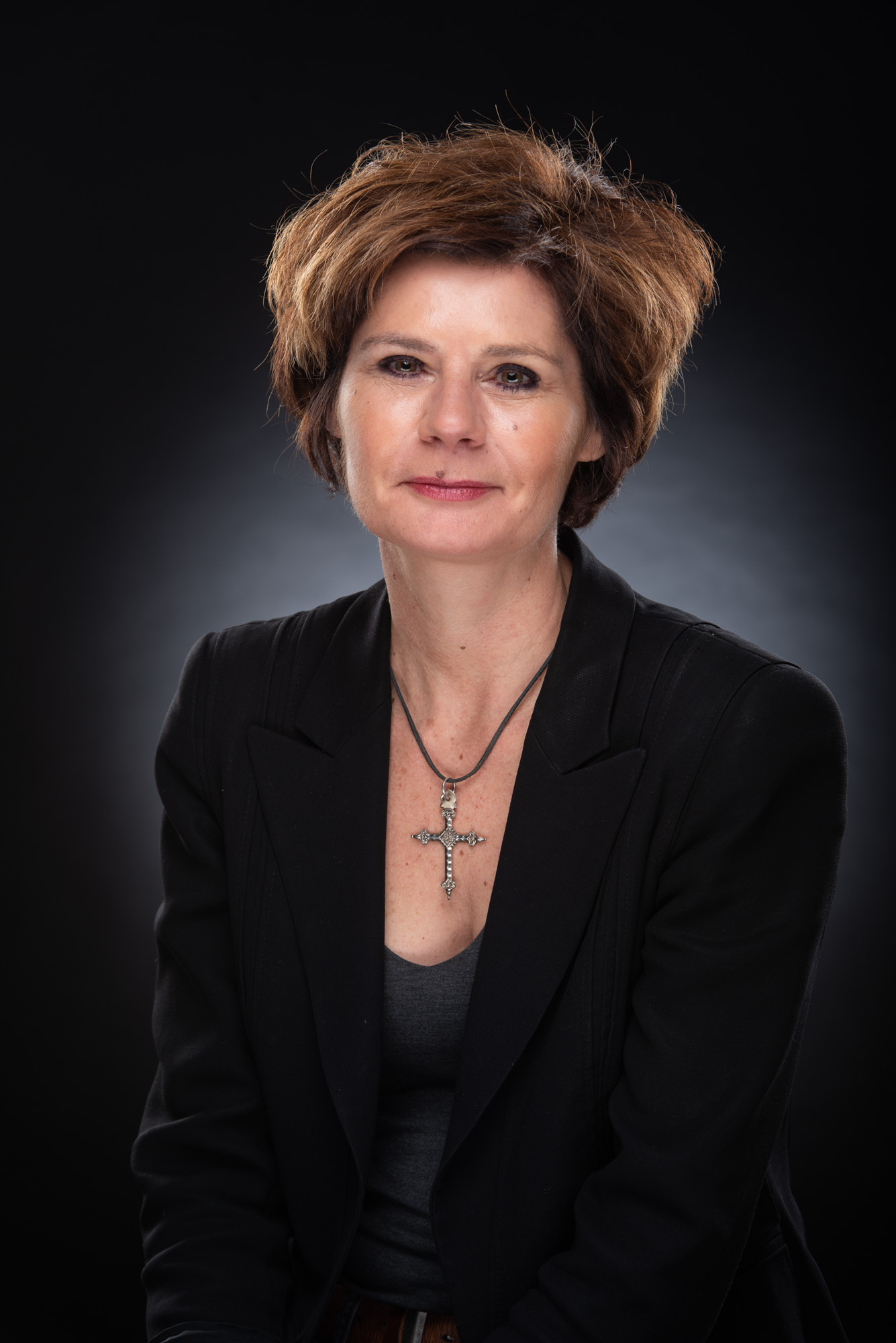 French Timber chairwoman Florence Perrucaud
How has the pandemic crisis impacted sawmills?
To be able to meet the demand, sawmills have generally kept their closure down to one or two weeks. In the case of softwoods, when the ease-down began in May, customers' stocks were at a new low. Traditionally, importers and distributors run down their stocks in December and do not start rebuilding them until February. In order to compensate for building project hiatus and a falloff in trading orders, sawmills needed to find new outlets in European markets without delay. Demand had to be met and stocks rebuilt very quickly. Business in France has experienced strong stimulus, with a growth of 8% in 2020, while worldwide production progressed 2.5% despite a programmed reduction in Canada (where 40 sawmills closed following the 2008 Mountain Pine beetle infestation), in Finland, and in Russia.
Hardwood sawmills shut down for a little longer. The business slow-down lasted longer in France that in the export markets. As the pandemic developed, the "sliding" international markets enabled French hardwood sawyers to resist very well overall and even increase their market share in the scope of a world raw material shortage that has kept on increasing over the last few months.
So the French timber sector is coming out of this quite well?
French exports of sawn timber, which stood at €217m in 2011, had grown to €331m by 2020. Yes, we can say that working the export markets has enabled us to ease past the crisis. Building renovation and construction as well as pallets and packaging have propped up the market, and companies have good visibility along with nicely filled order books. We know the timber business is cyclic and subject to many and varied fluctuations, be they weather-related, logistical, or even geopolitical, but the recent trend can nonetheless be expected to continue and be further consolidated by societal initiatives related to ecology changes, in which trees and timber have an important place. I'm not worried. The sector will be secured thanks to well organized and controlled forestry management plans and a growing demand for converted timber products.
What has been happening in the domestic market?
The French people have spent long weeks confined to home, while fewer of them have gone away on holiday, preferring to invest in home improvements—windows, floorboards, patios, etc. French businesses have enjoyed the benefit of these investments, which they had not counted on, and also of the reduction in imports due to sanitary constraints and high freight costs (4-fold increase).
And how does the world market stand today?
There's still a lot of tension, and it's not all down to the pandemic. What's happening today in the United States has a brutal impact on the world market. After 13 years of below-average construction and a huge drop in timber production, the American market is now bringing in European softwood. Large government hand-outs, the latest being for $1,400 per inhabitant, have offset the higher price of timber and helped maintain the demand from construction. The American market is causing upheaval in world flows, with the self-levelling phenomenon in China and Europe. Worldwide demand is present and buyers are looking toward other supply regions to meet it.
For hardwood markets, American production has also been reduced since 2019 in an attempt to force prices up, and there is less scope to source from alternative regions. The upturn in demand is outpacing supplies. This benefits European hardwood sawyers, whose competitiveness is returning since their timber conversion facilities are structured (drying, gluing, etc.) and can offer dried timber, unlike many other supply sources.
Should French log exports be stimulated?
Two strategies are in operation worldwide, namely inward protectiveness or massive exportation of logs. On one side you have Russia, which plans to stop selling logs by the end of 2021 to protect their raw materials and favour local added-value conversion. On the other side you have countries like Belgium or France where traders have opted for massive exportation, driven by heavy demand from China. Furthermore, Germany currently prefers selling its bark-beetle affected logs to China as these represent large volumes and a decent turnover while addressing a temporary problem. But these are short-term solutions. We must beware of exporting our raw material without converting it. That's where the first risk lies. In a tight market, buyers are ready to pay more for converted products. It is vital for France to develop its industry by favouring nationwide transformation. That's the ambition expressed by new Chairman Jacques Ducerf and his team at France's national timber federation.
What prospects are there for the sector?
If we properly manage investments aimed at modernizing and digitalizing the sector, businesses will become more competitive and less vulnerable in the face of worldwide competition. The renovation, fitting-out, and construction markets are very dynamic, be it in Asia or in Europe. Despite the consequences of Brexit, Normandy sawmills are coping quite well. The key to success is our ability to keep the raw material on home soil. French stakeholders must endeavour to optimize their production, raise its value by inputting quality, then export it. Aids and other tools exist to favour this approach. French Timber is very active alongside Business France, with its export stimulus cheque, with its collective actions like participation in the Dubai trade show, with the organization of missions, and more. The quality of French finished products needs to be showcased and solutions found for optimizing yield from the available raw material.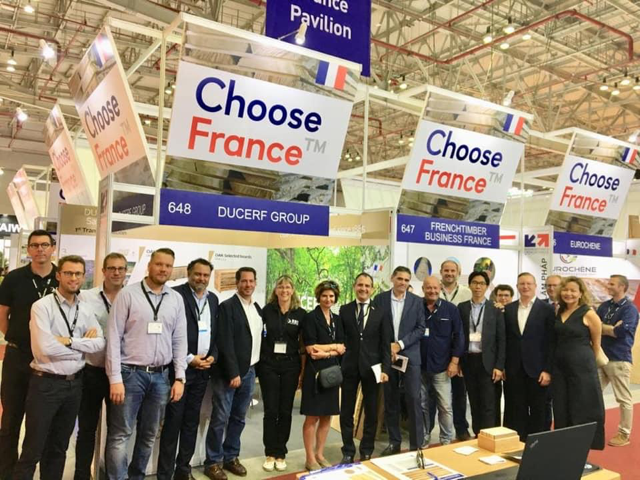 French Timber's team